News: The Grange and the Execution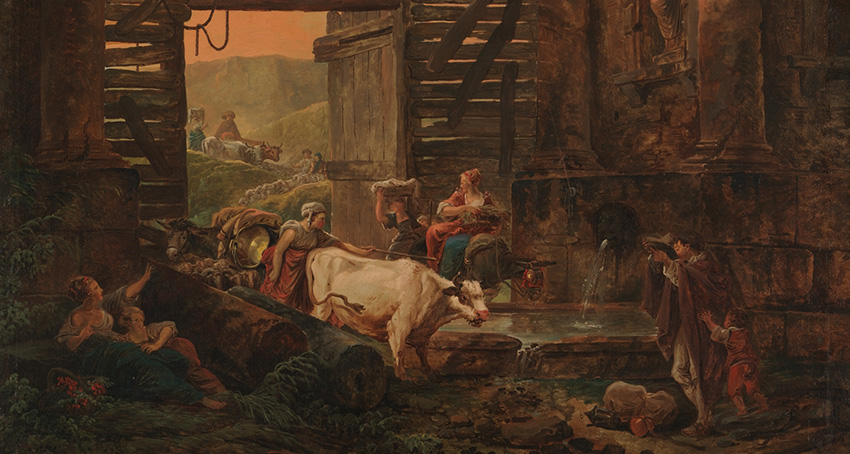 The Village Tree
Sent each week to all of the villages of Callisto, providing news of events, instruction in laws, and discoveries relevant to every citizen. Available by subscription to farmers, pastoralists, landowners, rural inhabitants and friends.
The Grange
Our local community-organized farming collectives go by different names in different places, but one of the most common names is the Grange. Unlike urban guilds – the masons, the laceworkers, the jewelers, the tinsmiths, the bookbinders – the Grange has been described as more like an extended family. By rule, every Grange includes both men and women.
Some Granges have a hall, particularly in Adelais and Toussanint, while an Amalaric Grange hall is more likely to be a borrowed barn. Some of the richer areas have elaborate ceremonies, and a few have a hall erected by a member of the local nobility with extensive agricultural landholdings.
The green-hatted Grange representatives organize dances, store food, and make preparations against the chance of famine. They also act as an informal network of agricultural knowledge and aid in the establishments of new farms and families.
Execution of the Monarch
The trial of the Monarch has come to a close: barring any last-minute surprises, the vote to execute the king and permanently abolish the monarchy will pass. The former king has refieved little to no support in defending him against the accusations.
A Homily: The Sixth Precept of the Doctrine Universal
Sixth Precept: Statements in peace are more lasting than those in anger.
A prize for invention?
There are rumors of a proposed prize for inventors. The prize is currently held up by discussions of funding, but we're sure that if it is implemented we will see a great many clever new innovations.
Mining in the Southwest
Despite the recent storms the plans to begin mining precious metals in the southwestern peninsula is progressing. The undertaking is backed by the Treasury Department, which has given notice that will be issuing notes backed by the mined gold and silver.